Challenge App Africa 2021 - the 6th edition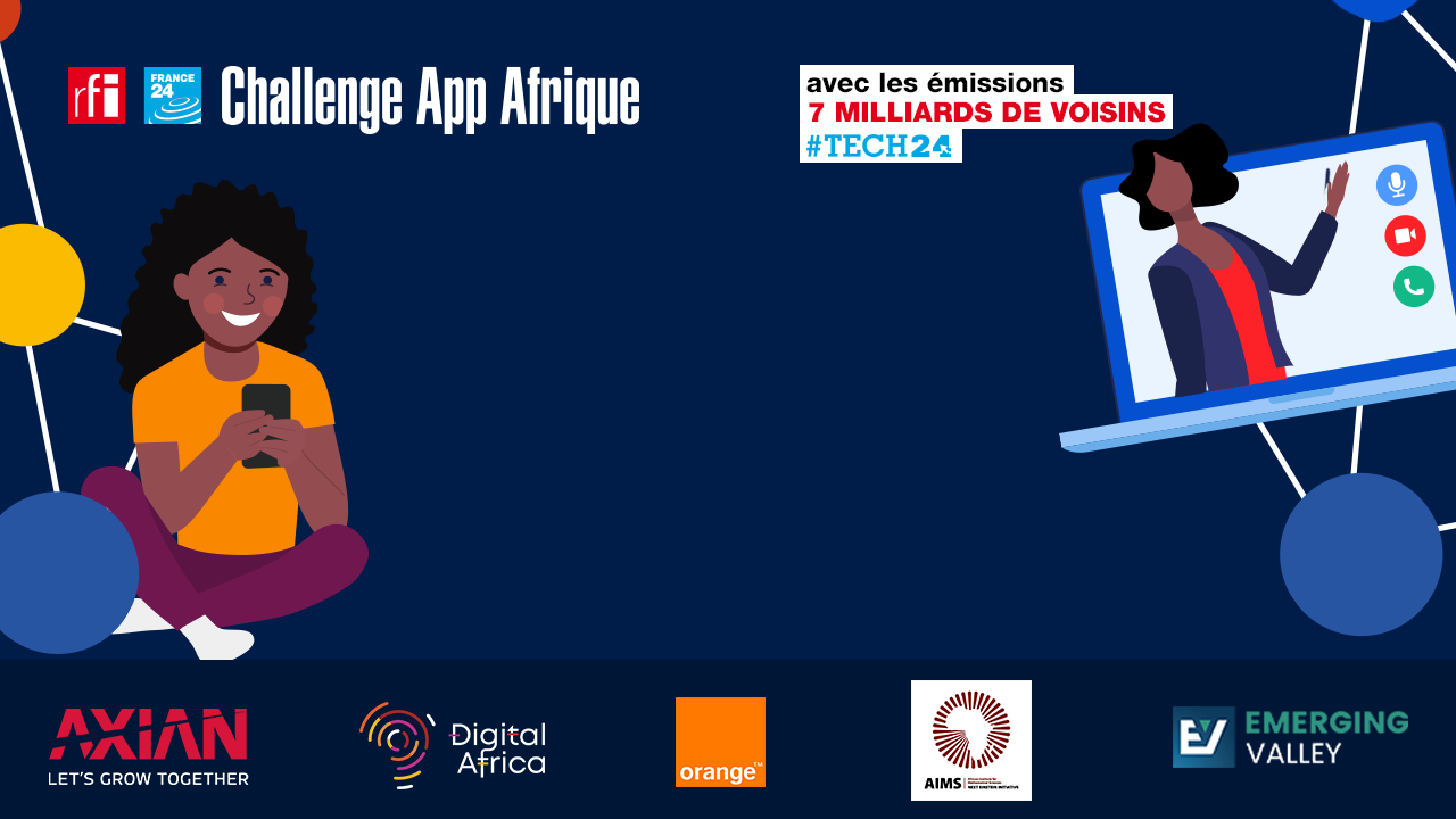 Launched in 2016, the Challenge App Afrique is a competition associated with an RFI and France 24 programme aimed at developing concrete digital solutions that are in the general interest. The competition is open to all Africans and young companies on the continent.
The 2021 edition was won by Christelle Hien-Kouame from the Ivory Coast
The 2021 edition focused on the development of digital applications in the field of children's education in francophone Africa.
The members of the jury selected 3 finalists from nearly 900 applications received for this 6th edition:
Owona Marylène (Cameroon) with "Altearn", an alternative learning project using local languages.
Hien-Kouame Christelle (Ivory Coast) with her platform "Prenez les feuilles" which provides access to school curriculums along with a series of multiple choice questions to assess the learner's understanding.
Kitio Arielle (Cameroon) with her project "abcCode", an educational and environmental programme of playful and intuitive coding that develops children's creativity.
Une compétitionA competition supported by a growing number of partners.
Thanks to the support of the partners of the 6th editiion of « Challenge App Africa RFI – France 24 », Axian, Digital Africa, Orange, AIMS, Emerging Valley Christelle Kien-Kouame, the winner of this edition, receives a €15,000 grant to develop her project.
Would you like to know more about the next edition of the Challenge App starting in September 2022 and play a part in this adventure? Contact us
Watch the winner announcement here nomination du lauréat Find out more on the competition's website le site dédié Keep up-to-date on Facebook and Twitter