Challenge App Africa 2022 : 7th edition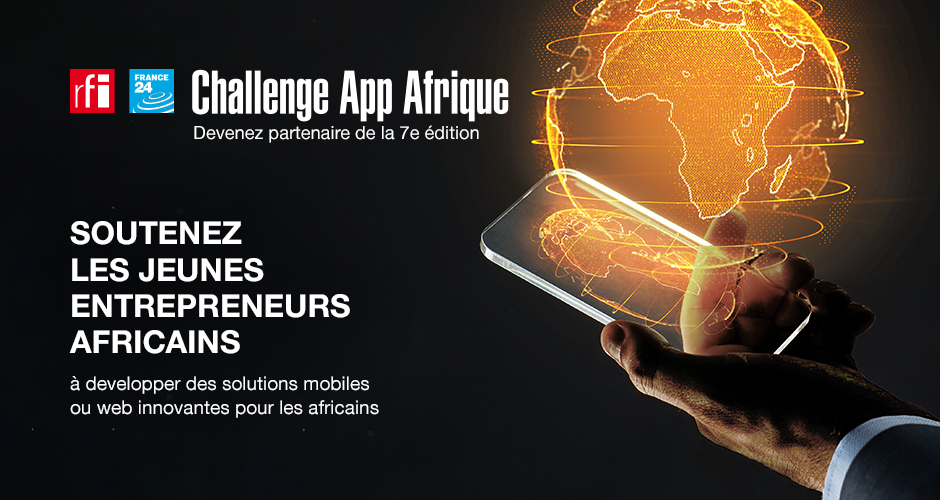 Launched in 2015, the Challenge App Africa is a competition organized by RFI and France 24 aimed at developing concrete digital solutions by Africans that are in the general interest for the continent.
Innovation at the service of sustainable development
Facing the context of global warming, technological innovation offers vast possibilities with regard to the economic growth and agricultural prductivity of Africa.
Endowed with the largest area of uncultivated arable land in the world, a young population and abundant natural resources, sub-Saharan Africa enjoys unparalleled advantages that would allow to double or even triple its current agricultural productivity. To this end, the digital transformation of the agri-food sector is essential.
The 7th edition of Challenge App Africa aims to support the development of digital and mobile solutions offering farmers a better yield, to take part in the food self-sufficiency and respond to the challenges of global warming by putting forward a sustainable agriculture.
The main objective of the context will therefore be the creation of a digital application, website, SMS service or any other form of digital service (Push-Wap, MMS, Wap et Web, Audiotel…) serving agriculture.
A contest supported by the editorial team of RFI & France 24
The contest will particularly be supported by two flagship programs of RFI and France 24: "C'est pas du vent", hosted by Anne-Cécile Bras, whose aims is to raise awareness of environmental issues and "Afrique Hebdo", moderated by Valériane Gauthier, who deciphers what makes the news in Africa through reports and interviews.
Support the talents of tomorrow
This contest is an opportunity for the candidates to benefit from visibility and new opportunities at an international level. It aims to encourage and support innovation by supporting African start-ups and promotes the skills of local African developers.
Become a partner of this major contest
Support us in accompanying the candidates, in the discovery of these innovative and meaningful projects. A unique opportunity to discover a real breeding ground of innovations to better identify the nugget of tomorrow!